World of Golf were looking for a one solution provider to link all of their facilities together in a 'real-time', on-line, and centralised solution, i.e. one provider that could handle the on-line business, as well as in-site management.

Ez-Runner was selected to provide in-site control of POS, Bookings, Membership and Direct Debiting, in addition to controlling the World of Golf Range Servant ball dispensing, via our in-house written integration for range cards. Member services have also been extended to allow World of Golf customers the ability to manage their activity through the convenience of the Ez-Runner Golf Internet Portal.

As a growing business chain, World of Golf have now invested in the Ez-Runner technologies, which provide them with a scalable solution that provides up to the minute control and reporting of the their key business measures. .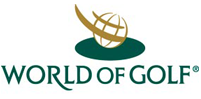 Grant Wright - Chief Executive